Top 7 Myths About Double Glazed Windows
by Rohit on Sep 27, 2018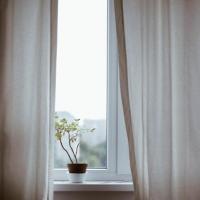 Double glazing your windows is a job that will pay you back years after you invest in it. Glazing windows reduces heat loss, an insulator, a noise barrier and so much more. Some people, however, have some common misconceptions about the service. That's not a fault though. You could end up believing what someone said to you, even if it may not be the right thing.
The seven most common and weird myths we've heard about double-glazed windows.
1. The Look of Your Home Will Be Ruined
Absolutely not. This is one of the most commonly heard misconceptions about double-glazed windows. Frames come in two versions - timber and uPVC. For old buildings, timber won't be the best option. If you're getting your windows glazed at the time of building construction though, this could work out as a viable option. Nonetheless, uPVC will back you up and these frames come in different styles and textures - including wood.
2. You Need A Planning Approval to Install Double-Glazed Windows
You definitely don't. If your property is listed on their records or you live in a conservation area, you will need to get approval for any sort of minor construction whatsoever. If you, however, don't live in such areas, you can go ahead without having to worry about unnecessary permits. Here's a guide to double-glazed windows that will help you out.
3. Replacing Them Will Severely Damage Your House
Most homeowners fear the worst and end up not replacing their windows due to this myth. If you do have a good fitter to do the job, it will be done without the removal of a single brick in the wall. Sounds impressive? Get the best service for yourself if you wish to replace your double glazed windows without harming your building in any way.
4. They Are Vulnerable to Attack by Burglars
This depends entirely upon your choice. Those double-glazed windows which have beading on the outside can be popped out by burglars, allowing access to your home. However, the positive part is that windows aren't fitted like this anymore. Window glazing services have been able to find out the obvious solution - beading from the inside, which eliminates the risk completely.
5. They Get Condensation
This myth is entirely based on all windows, irrespective of type and make. The good news is that double glazed windows often have a trickle vent which allows a little amount of air to seep in and help reduce the condensation or totally remove it. If you do however find condensation inside the window, you can remove it by replacing your window panes.
6. uPVC Related Misconceptions
There are several myths about uPVC window glazing. uPVC windows do not turn yellow with time anymore and they will not warp or crack in the summers as they are reinforced with galvanized iron. The other notion about this type of glazing is its environmental impact, but uPVC is a recyclable material and has a very low carbon footprint that you may not need to worry about.
7. Secondary Glazing and Double Glazing Are Equally Good
Secondary glazing is the process of installing glazed panes to supplement already single glazed windows. Homeowners often opt for it to refrain from replacing the entire unit, but it is definitely not the same as getting a double-glazing for your windows. On the contrary, double glazing is twice as effective.
As you can see, not all myths are true! These common misconceptions often discourage people from getting their windows glazed, which turns out to be a drawback to the efficiency of their residences. All one must do to remove all of it is trying to verify the information. We've done that for you very well. So, abandon what you have heard and proceed with what you know. Window glazing will always work in your favor.