What Should I do About Recent Water Damage
by Guest on Sep 25, 2013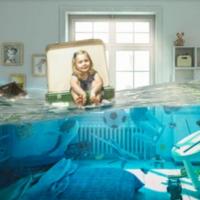 Nobody wants to experience a flooding event. It only takes a short time for water to cause property damage, and that is on top of all the other devastation and loss caused by flooding. Clean-up efforts can be complicated and need to be completed thoroughly. For this reason, it is important to start water damage repair before it can continue its damaging effects. While floods and other causes of water damage can strike at any time, all is not lost if proper action is taken. A quick, quality water damage repair can save time, money, and stress.
By acting quickly, further damage can be prevented and the property back to normal conditions in a short time. Letting water damage linger is not only costly but dangerous. Mold loves the wet conditions left behind by flooding events. It thrives in many materials used to build homes and other architecture, and water only makes it a more enticing habitat.
Mold is notorious for its damaging effects on property and the health of building inhabitants. The effects of mold can vary from allergic reactions and foul odors to more serious illnesses and permanent damage to property. Mold can also grow undetected to most observers, making it even more important to quickly repair water damage and inhibit its growth. The longer that water damage remains, the higher chance there is of mold growth. Additionally, mold can continue to grow and spread if even one small area is not thoroughly dried and repaired. Mold is certainly nothing to mess around with and can quickly get out of hand if the situation is not remedied as soon as possible.
Immediate action is the difference between temporary flood damage and lasting effects on health and property. A quick, professional repair will ensure the least damage and provide peace of mind.