How to Create a Scandinavian Style Living Room
by Alex Cordier on Oct 13, 2016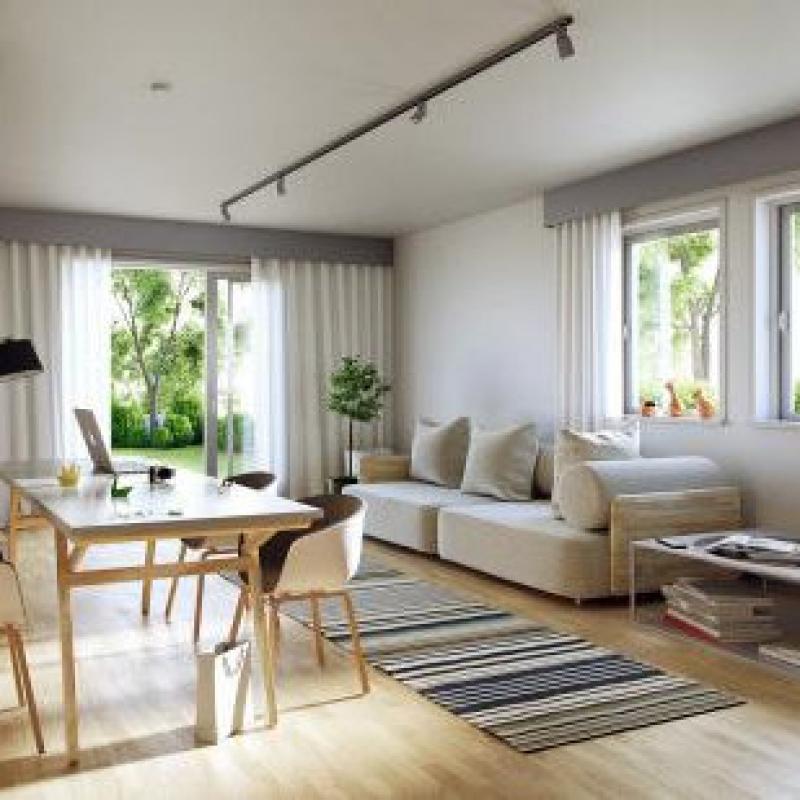 When it comes to contemporary home design trends, few can match the popularity of the Scandinavian interior design. With the right lounge furniture, a tasteful coffee table, and the careful consideration of a few design points, you can create a Scandinavian style living room in almost any home. While this style of interior design goes beyond selecting the right lounge furniture and coordinating certain colors, there are some basic points that you can follow.
Colors
Scandinavian interior design is noted for its simplicity and a lean toward minimalism. Consequently, these designs typically use basic, simple tones like shades of white, grey, and black. You may also find some browns or natural tones mixed in, along with lighter pastels.
To achieve a Scandinavian-inspired design, avoid the conspicuous use of bright colors. That said, you could add some accent colors to the overall scheme to give the room some of your personality.
Furniture
For furniture, Scandinavian design tends to favor clean lines and a more functional, practical look. Additionally, the style of lounge furniture is often very straight-lined and neutral in color. The colors of pieces like chairs and sofas should match the overall color scheme of the room, with the use of overt statement pieces, kept to a minimum.
Any shelving or storage should follow the same design rules to ensure a harmonious interaction with space overall aesthetic. Accordingly, a popular choice is often to employ shelving that sits low and runs along a wall.
Furniture like tables and shelves can offer some interesting options. You can go with tables, shelves, and chairs that match the white, black, or gray theme of the room, but wooden furniture and furniture that has a stainless steel finish or accents can work. Due to its popularity in both home and commercial café furniture applications, most large furniture stores should stock entire Scandinavian collections, so it's worth researching extensively before committing to a purchase. 
Lighting
Lighting in a Scandinavian interior can vary depending on the taste of the individual. The main point is to ensure that you have enough light and to take advantage of any available natural light. Inthe designs, you will often find light fixtures that follow a sort of industrial style of design and newer, more modern lighting design styles. Another popular feature in Scandinavian interior design is the use of pendant lights.
Flooring
Wall to wall carpeting never became a major fixture in Scandinavia, so it is not a feature that you would typically utilize in this style of interior design. For a true Scandinavian living room, most designers would go with wooden floors that have a natural finish or wood flooring painted white.
Area rugs can be incorporated to add to the style of the room. If the space is big enough, you could even use a few rugs with varying textiles and designs.
Don't Clutter
Aiming for simplicity and minimalism, Scandinavian interiors should remain largely uncluttered. If you go with too much decoration or excess furniture, it often distracts from the clean, simple design of the room. While some accent pieces can be employed to help fill out the room, care should be taken to avoid overdoing it. Some throw pillows can work well on the couches, and you could look for something like a simple vase or some potted plants.
Fireplace
The cold Nordic temperatures have made fireplaces an essential part of the Scandinavian home, so they are a popular part of Scandinavian design. While it is not an absolute necessity for a living room with Scandinavian design, a fireplace or a wood-burning stove can be a nice touch and it adds a bit of warmth and comfort to the space.