Tips on How to Create Your Very Own Steam Room
by Will Tottle on Dec 4, 2015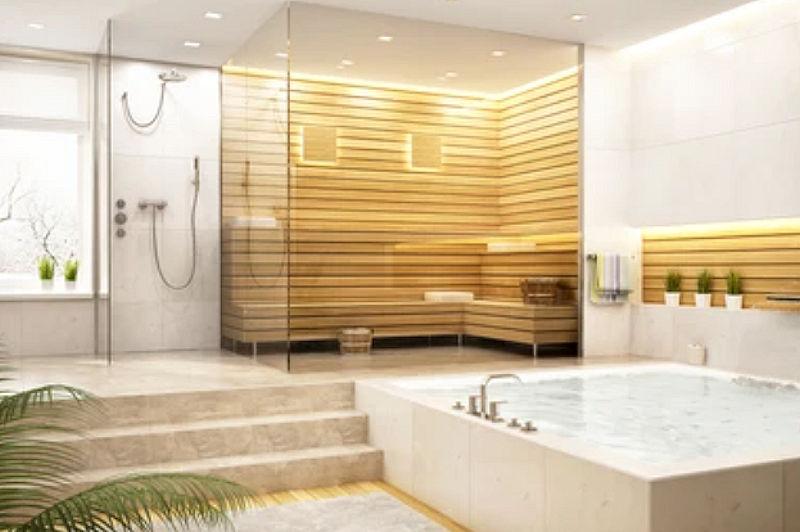 Have you ever had a gym membership, just so you could enjoy the benefits of their steam room? Steam rooms are great because they offer tons of health and therapeutic benefits. How would you like to have your very own steam room in your home? Just imagine coming home at the end of a long day after your hurting and just steaming it up in the sauna. All your pain and troubles would be gone for those 15 or 20 minutes that you are in that steam room.
Well, you might be surprised to learn that installing a home unit is much cheaper and easier than you might think. There are two different options that you have to choose from. You can install a modular steam bath, or you can convert your existing bath or shower. Even the conversion method is much easier than you would think. You just need to install a steam-proof door and steam generator. Below you will learn more information about installing a steam room in your home.
Preparing the Bathroom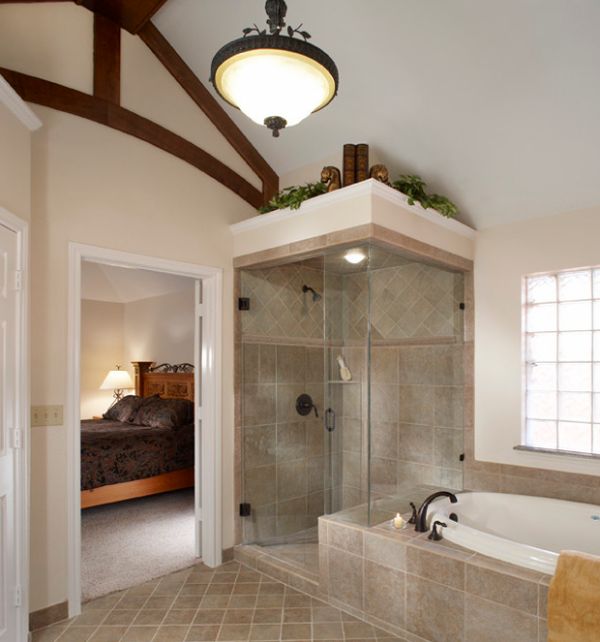 Good preparation is going to be the key, before you begin the installation. If steam can escape and seep into the infrastructure of your home, it will cause serious damage. If your bathroom is under construction this is going to make the process a bit easier. However, if your bathroom is already constructed it must be verified that the room housing the steam bath can withstand steam. This means the room must be properly insulated, sealed, have proper drainage, and the steam room must have a sloping ceiling.
All the materials used in this room must be waterproof and contain a vapor barrier constructed of thick plastic. This will prevent steam from escaping into the infrastructure. The sheetrock or plaster must also be able to withstand moisture or have a waterproof finish installed on it. Every joint and connection must be sealed with the approved silicon to prevent any moisture from escaping the room.
After the structure has been taken care of it will come time to decide on the ceiling height. If you want to maximize steam buildup and prevent cold spots, it is best to go with an 8-foot high ceiling. Also, remember the ceiling must be sloped to allow condensation to drain to one area. A slope of 2 inches per foot is recommended.
Conversions
If you want to convert your tub or shower into a steam room, the area must be constructed to contain steam. The tub or shower must also be enclosed with a proper door. If the steam bath is going to be located in a small room there should be a small gap located at the bottom of the door. This will allow for airflow. However, if the steam bath is located in a larger area then it is okay for the door to be airtight.
Generators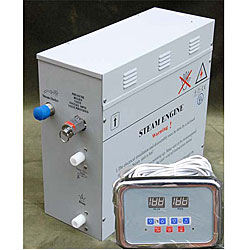 Whether you decide on a newly construed steam room or a conversion style, you are going to need a generator. Every steam bath needs a properly sized generator. It is important to know that steam generators are rated in size by the number of cubic feet of the bath. However, if the steam bath is constructed of glass, concrete, or marble, you might want to consider going a little bigger, because these are heat-absorbing materials.
After you have a generator all picked out, you will now need to figure out where to locate it. You want to make it is placed out of the way of foot traffic. Most generators will allow up to 20 to 30 feet away from the steam bath, but keep in mind you will need easy access to water, electrical, and plumbing for a drain. The electrical will call for 240 volts and the water supply can either be hot or cold. The water line that runs from the generator to the bath should have a slip slope, be free of gullies and traps. Gullies and traps can prevent steam flow and cause serious pressure buildup.
Self-Contained Units
If this all seems like too much of a hassle to you, do not forget that you always have the option of choosing a self-contained steam shower unit. These units are pretty unique; some even contain MP3 players and such. They can even be installed in less than half a day as long as the room meets all the above-mentioned requirements.